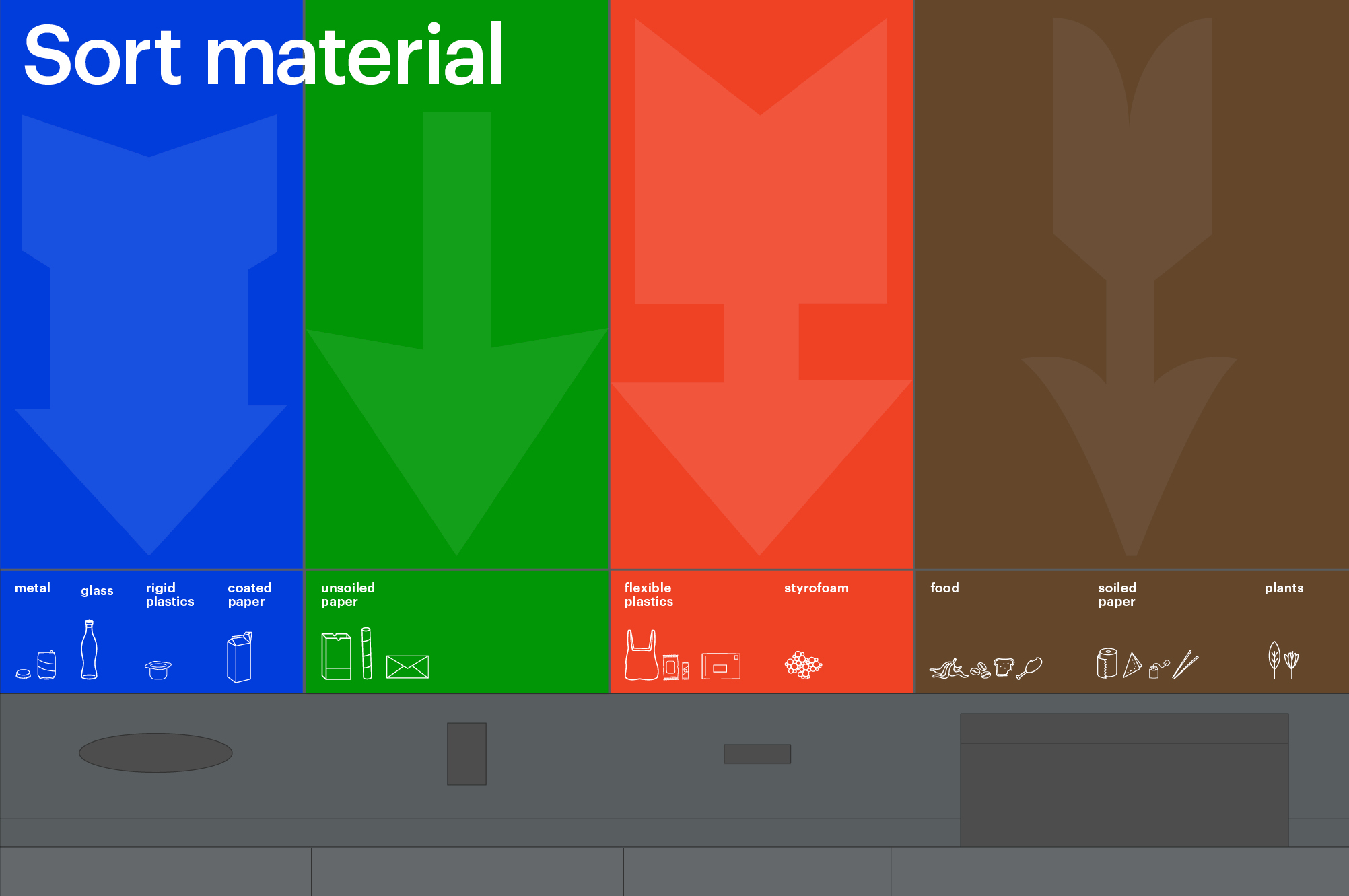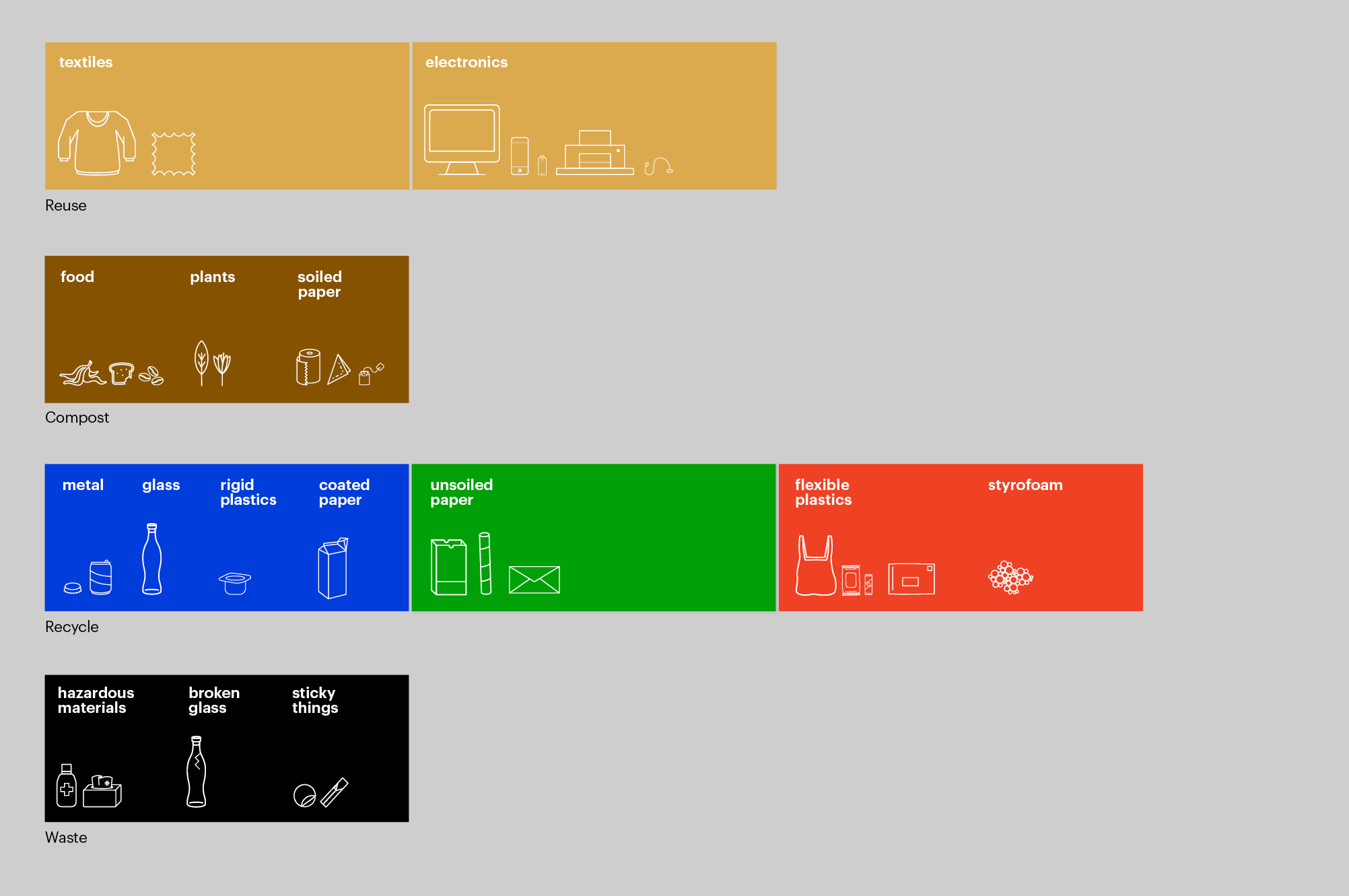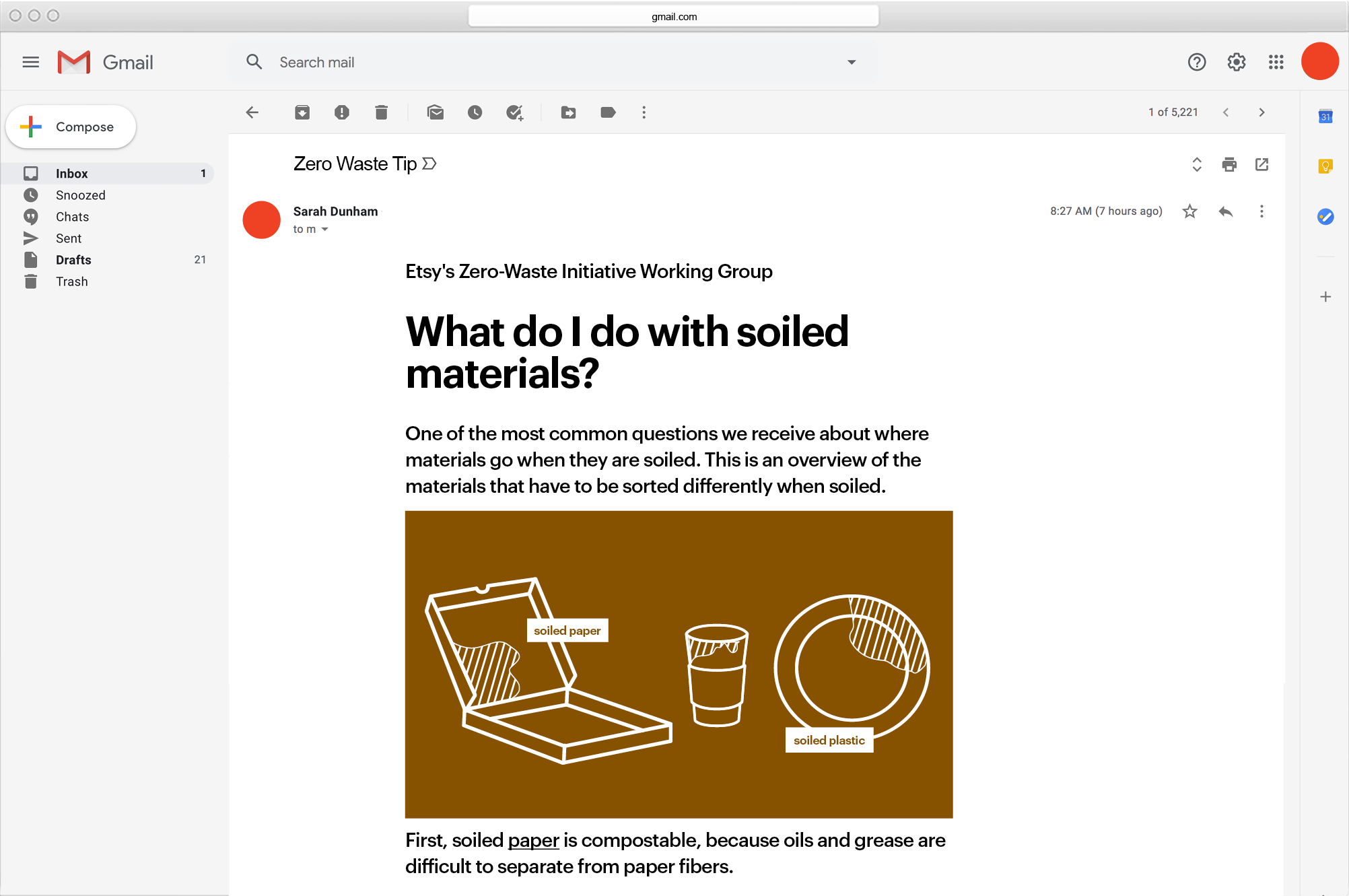 Zero Waste signage
Etsy asked MTWTF to analyze and re-design signage for their recycling systems in support of their zero waste initiative.
MTWTF found that recyclable sorting was being described in multiple, inconsistent ways making it difficult for participants to fully understand or feel confident in what they recycled. This lead to unnecessary waste.
MTWTF recommended education around sorting materials (the primary activity of recycling) to build familiarity with the look and feel of materials that can be recycled, composted, or re-used. The signage uses bright colors and bold arrows to visually emphasize the recycling streams and position "depositing unrecyclables in the waste bin" at the end of the process. Communication and messaging guidelines were created to help Etsy build these best practices within their corporate culture.